Transmission and Engine Swaps
While we all love our classic cars and trucks, sometimes the antiquated original drivetrains get in the way of enjoying the drive! At VR Garage, we can change that old "three on the tree" to a modern automatic while still maintaining the look your ride was meant to have.
Want more hp, maybe fuel injection? Change your motor to a modern powerplant to make that happen. From minor carburetor tuning on your original to complete engine swaps....No job too big or small.
Power Disk Brake Conversions
One thing most classics have in common is bad braking power. Here at VR, safety is always top priority. Change out your single resoivoir drum brakes for a dual resoivoir power disk system sure to give you more stopping confidence. We custom build hardline systems from front to back.
Why not throw an entirely new power rack and pinion system in there while you're at it. Think you might want air ride? We can do that-- from fully automated to completely manual systems -- nothing is out of reach. Here at VR garage we can make your car drive....... And stop like a dream.
One of the most commonly overlooked features of classic and custom cars is the tires and wheels. Here at VR Garage one of our main strengths is the ability to pick the right offset, diameter, width and tire for your ride. From wide whites and steelies to billet customs and low profile tires, our shop is fully equipped to handle whatever you need.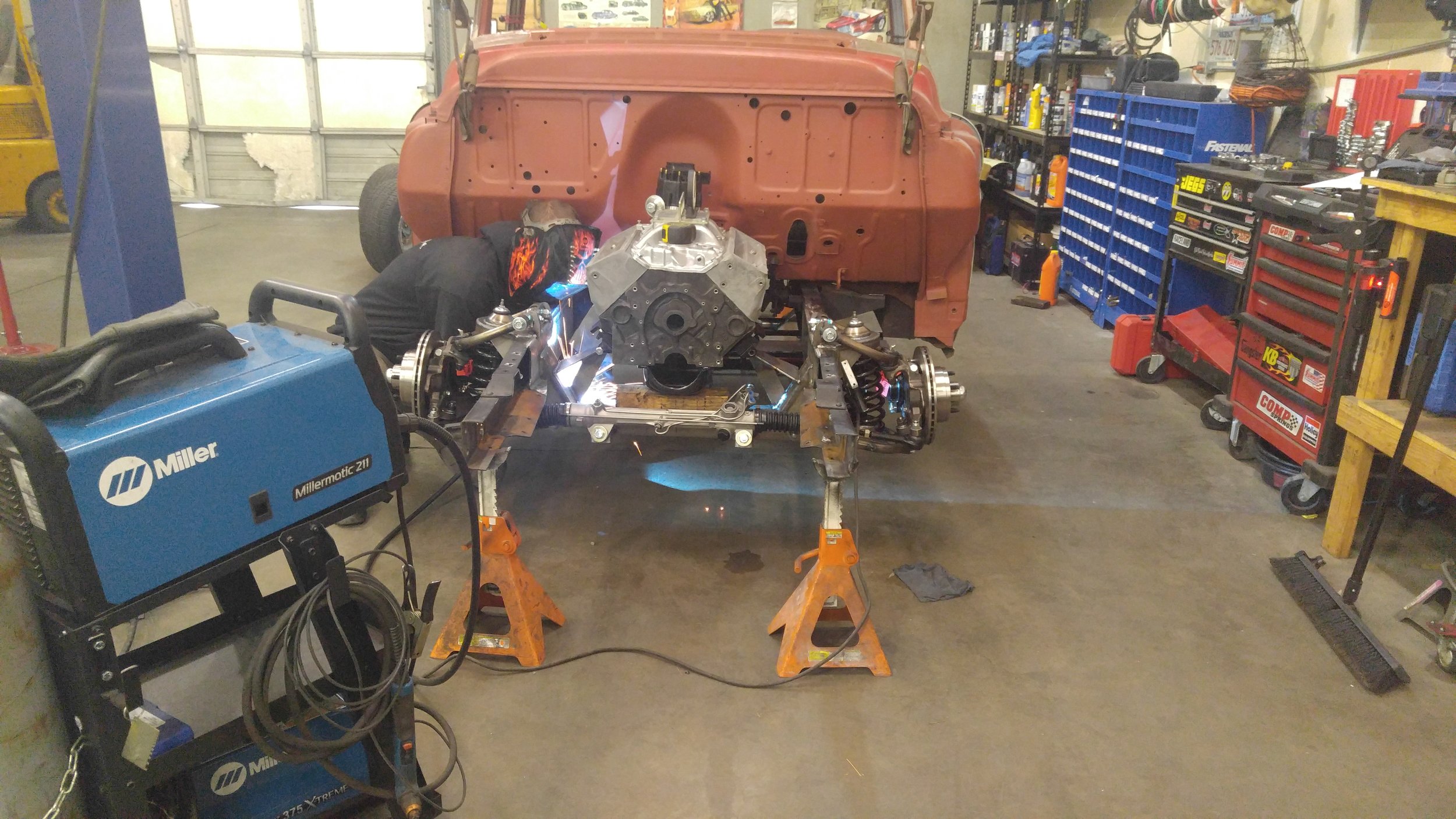 From sheet metal work to full frame sections our in-house services can handle all of it. We can design and fabricate just about anything you can imagine.